The Stark main stage was renovated in 2007. Increasing the seating capacity to 692. It includes a larger balcony and boxes that seat 10 on each side of the house. Sightlines have been greatly improved making every seat a good one. Both main floor and balcony are easily accessible for the handicapped. The Stark Stage is used for larger shows, during the main season, as well as lectures, and celebrity performances.
The Waxlax stage is a versatile space. Depending on the configuration, it can seat up to 250. It is the permanent home for our Second Stage, which provides provocative and challenging works which are not large enough for the Stark Stage. The Waxlax is used for smaller, challenging theater, cabarets, lectures and receptions. Comedy Zone & Howl at the Moon shows all happen in here!
Orchid Lobby Bar & Concessions
Our full bar is open one hour prior to every show and during intermission for most shows... serving cold drinks, domestic and imported beer, premium and top shelf spirits, liqueurs, coffee, special cocktails and a large selection of premium wines. We also offer a variety of chocolates, chips, and other treats.

NOTE: Food and beverages are NOT permitted inside the theatre at your seat during musicals, plays, lectures and special events.
During Comedy Zone and Howl at the Moon shows, food and beverages ARE allowed and there is table service inside the Theatre.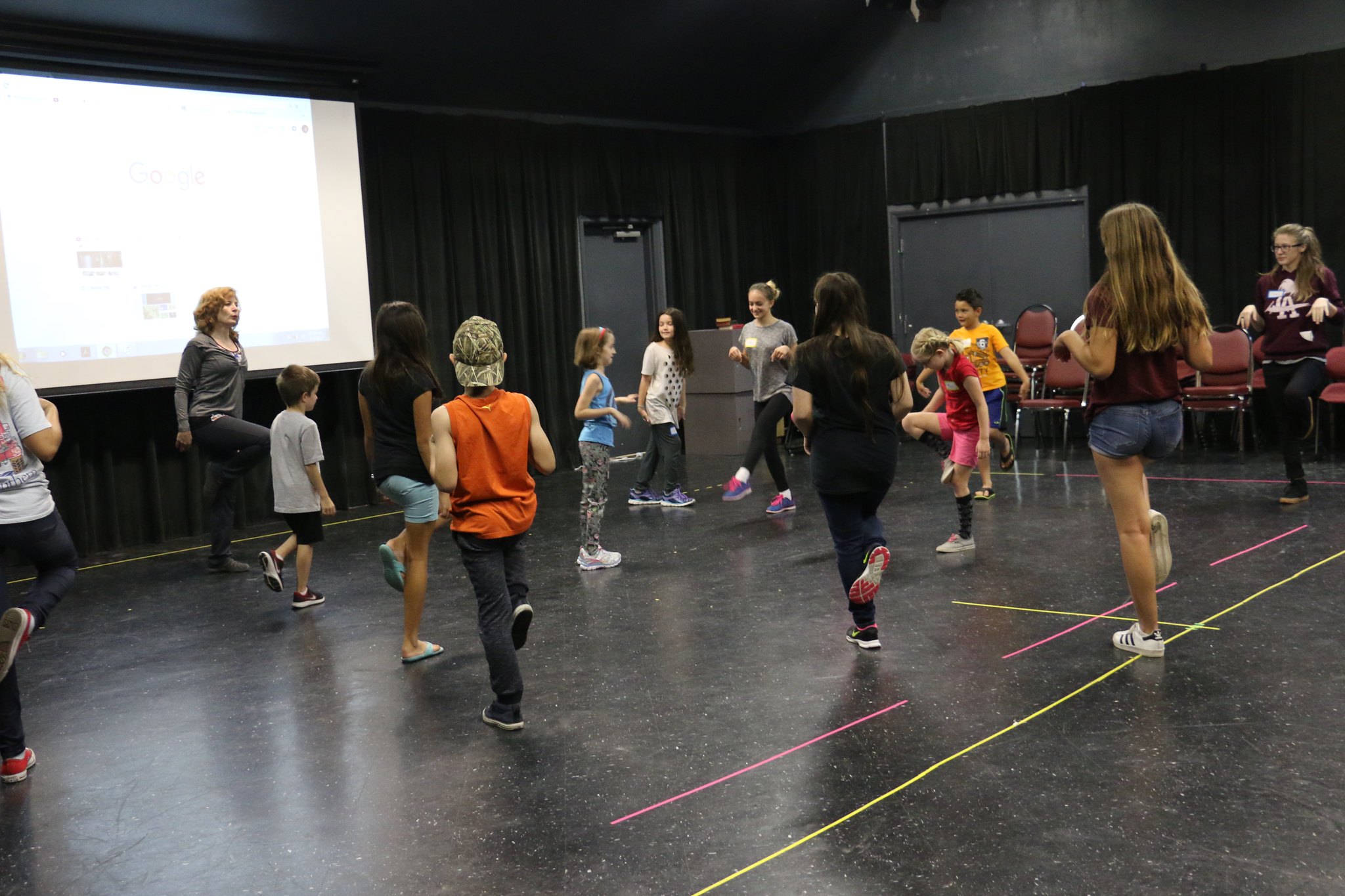 Agnes Wahlstrom Youth Playhouse / Theatre Education Building
The Richardson Room of the Agnes Wahlstrom Youth Playhouse is a multi-functional space. It can be configured as a black box performance space or can be used for receptions, special events, and a rehearsal hall or class room.
The Anne Morton Theatre, a gift of Mr. and Mrs. Jack Morton, was completed in 1998. It is a flexible space that as a proscenium theatre seats 300. It can also be configured as a 3/4 thrust or as a black box. This space is also used for the annual special event 'Festival of Trees'!
Our outdoor concert venue has tables and chairs for over 200 guests. The area also includes a walk-up window bar and grill.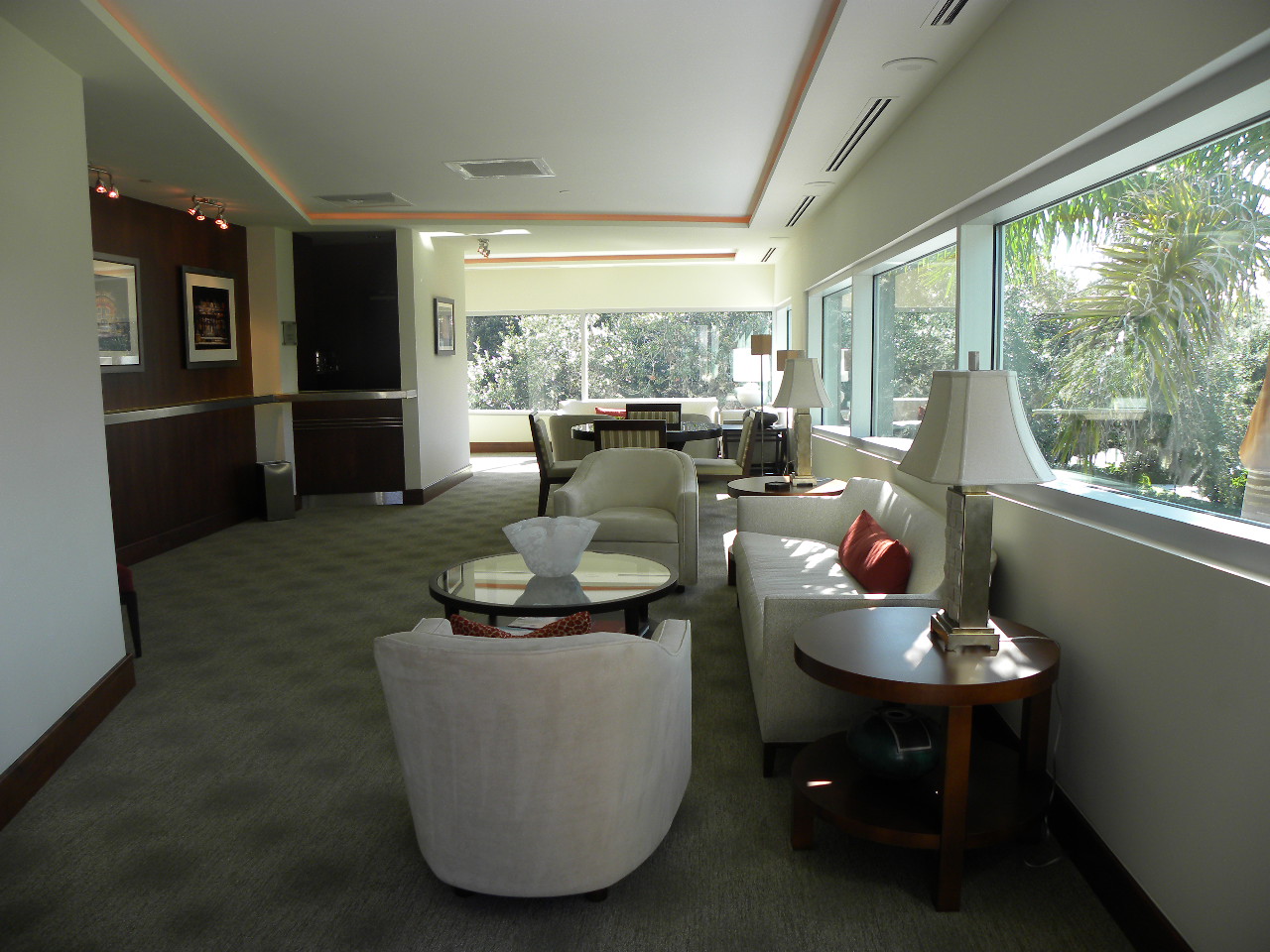 Private lounge with a bar and an outdoor balcony.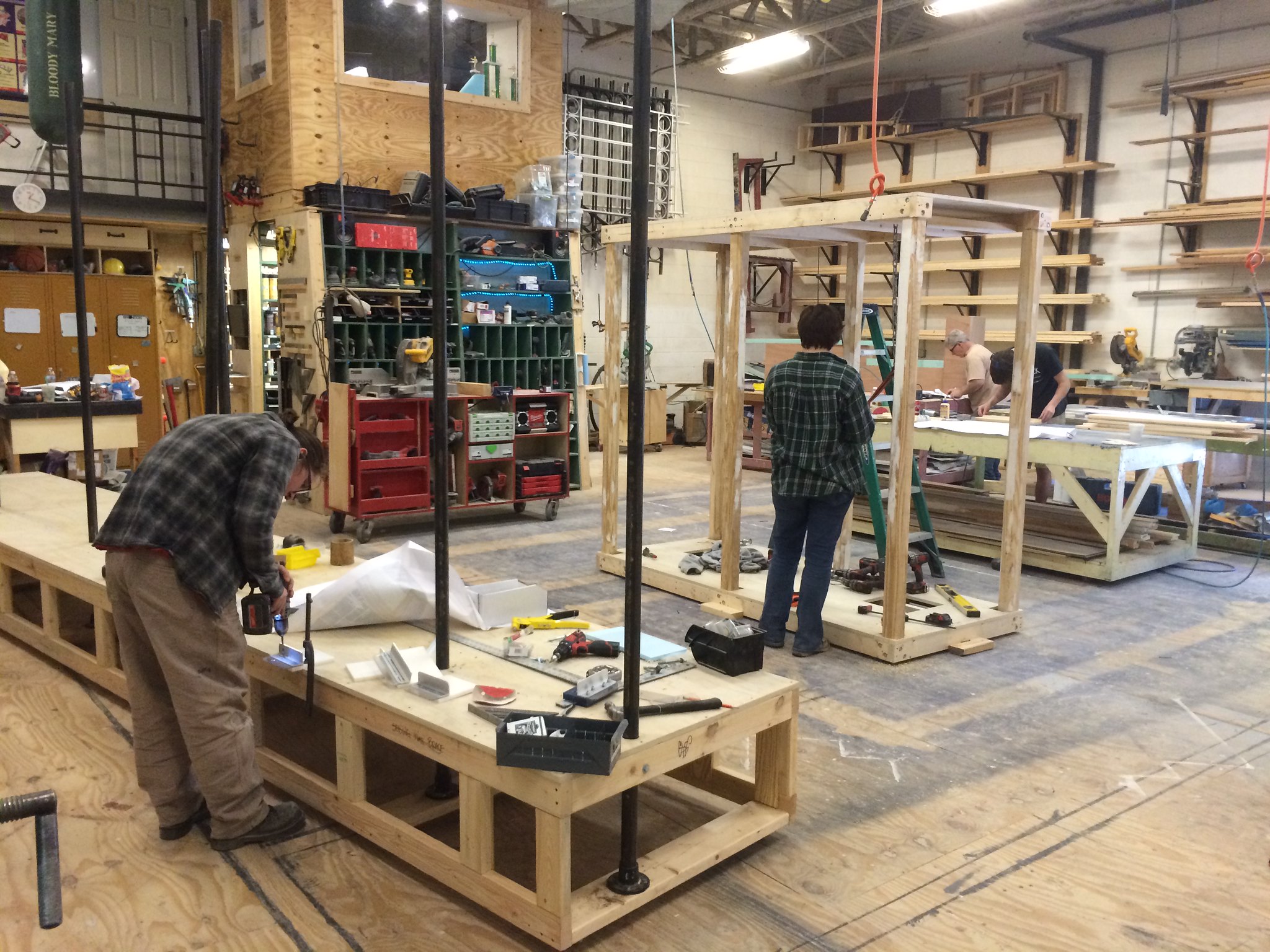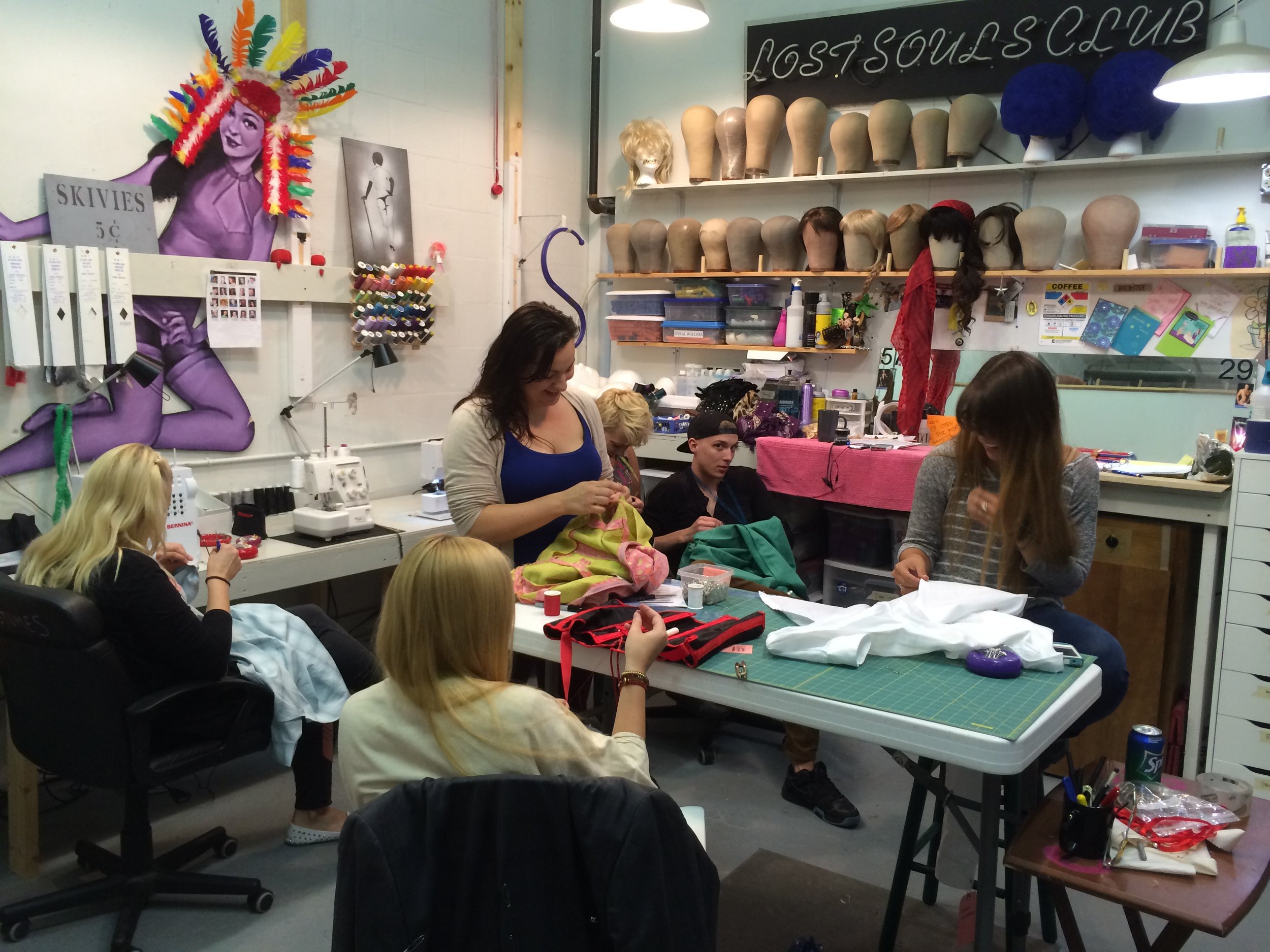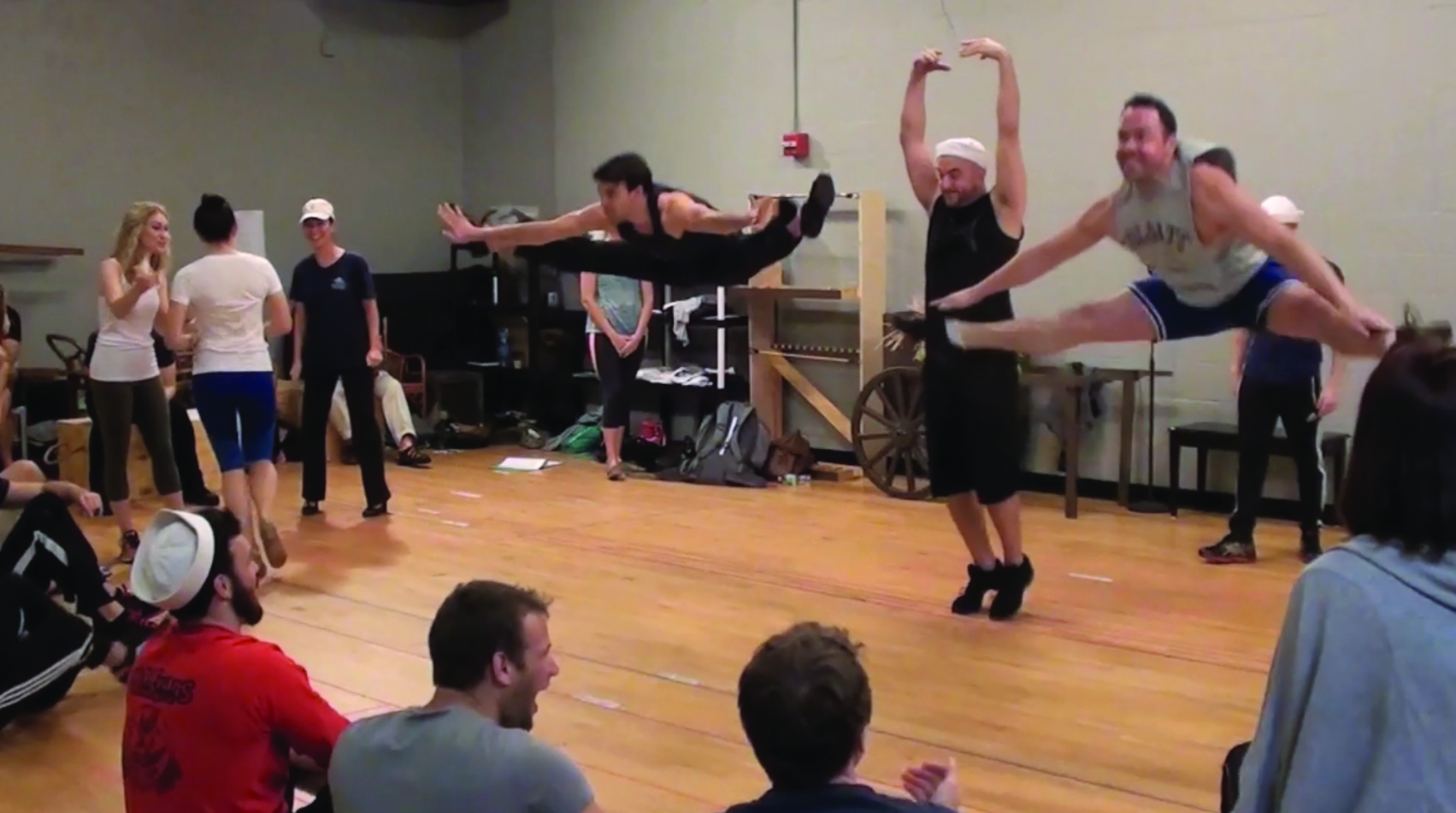 One of the Theatre's rehearsal spaces.