Festival of Trees Designers
WE ARE LOOKING FOR HOLIDAY DESIGNERS!
The creative designer entries are the backbone of the Festival of Trees. Your participation supports Riverside Theatre Education and the children we serve. It's also a wonderful way to advertise your artistic talent to the community!
Our goal is to raise $50,000 for Riverside Theatre for Kids scholarships. For every $600 raised, a child with financial need is able to attend Riverside Theatre Education camps and classes for a full year.

How do I get involved? Easy!
Just reach out to our Special Events department: 772-410-0470 or CLICK to contact.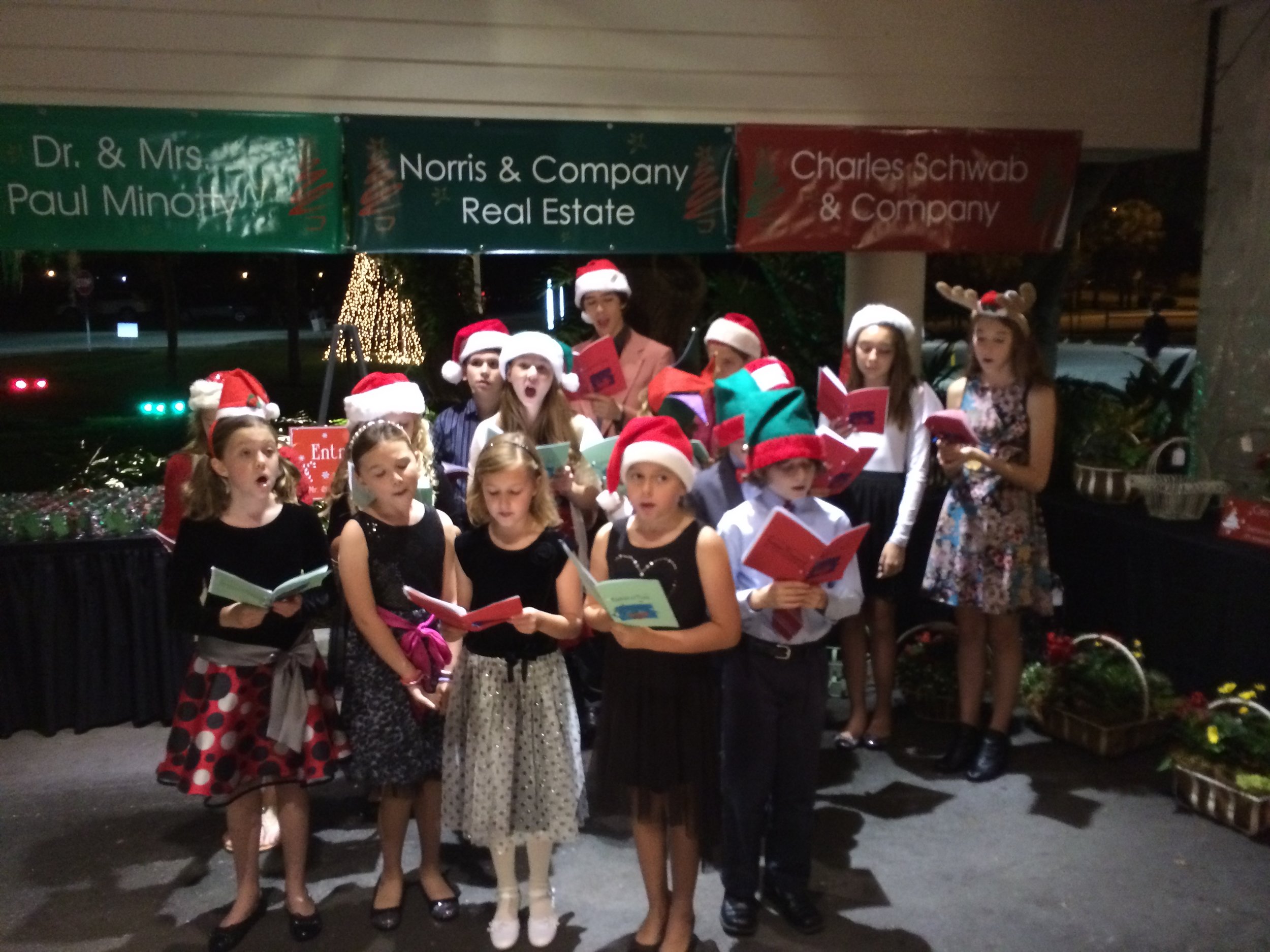 Frequently Asked Questions:
What kinds of designs are you looking for?

Our designer entry categories are: Tall Tree, Short Tree, Wreath, and Gingerbread House

Do I have to buy a tree or wreath?

No. Through the generosity of our sponsors, Riverside Theatre purchases all the trees and wreaths to be decorated by the designers.

Is there an approval process?

Yes. All designers interested in joining are asked to submit a short plan or description of their design to the Design Committee for review. This helps us know what designs to expect, avoid repeats, and guide designers.

What is this year's theme?

Our theme this year is "WINTER WONDERFUL."

Do I have to follow the theme?

No, but it is encouraged! The theme exists to guide designers and create cohesion. This year's theme is broad enough to be inclusive of lots of different ideas. It is not a requirement to use the theme, but it is encouraged.

When is the Festival of Trees? And when does my design have to be there?Festival of Trees is November 22–24, 2019. All designs need to be dropped off and placed at Riverside on Wednesday or Thursday, November 18 & 19.

What do you do with the designs?

All designs are entered in our Silent Auction and are open to bidding. All proceeds from the Silent Auction go to support Riverside Theatre Education and our scholarship program.

Who bids on these designs?

We generally have three types of bidders at the Festival:

Individuals who are looking for items to decorate their personal home

Business bidders who are looking for items that will enhance their office, lobby, or showroom

Charitable bidders who are looking for trees to donate to their favorite non-profit.

What benefits do I get for designing?

As a thank you for your entry, benefits include:

2 tickets to the Festival Gala

6 general admission tickets for the weekend of the Festival

Your name listed by your design

Your name listed in the Thank You ad published in the Press Journal and Vero Beach Magazine